Cosimeals is fresh, tasty, hearty, healthy & clean.
Everything is homemade and delivered to your doorstep by myself.
I only use fresh ingredients & make everything from scratch. No additives used. I strongly believe in
"you are what you eat".
Want to nurture your body?
Then cosimeals is the right fit for you.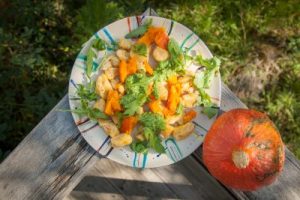 I am driven by creating food that satisfies you.

As a passionate Chef, trained in Ayurveda, with many years of experience, building expertise in nutrition, healthy eating habits, vegan & vegetarian diets and fitness bootcamps. I want to contribute, especially in these uncertain times we are finding ourselves in, by offering you a healthy meal option you can rely on. I am happy to support you and make your life tastier with my meals. 
As a young adult having some health problems I found Ayurveda & began to study the Ayurvedic methods of cooking. I grew my understanding of this "science of life". Ayurveda promotes prevention & maintenance of health through paying attention to balance in life and in body. Throughout this study I was able to truly understand "you are what you eat". This empowered me to develop my cooking style and to widen my understanding of how we can change our moods, advance our immune system and ensure our output is at the best it can be.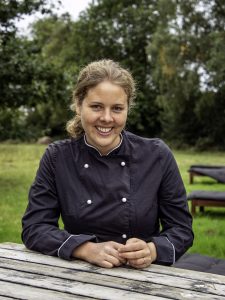 Fastforward to now, to cosimeals. Throughout my adult life I have been working on what I had learnt through Ayurveda and how I work that into my life & into my cooking. Before Covid 19 hit I was a Retreat Chef, cooking for fitness bootcamps, yoga retreats and conferences. As with so many other people & small business- everything was gone from one day to the next. I knew I had to diversify, because my life's passion is to provide top quality food that will feed your body & immune system. I am driven by creating food that satisfies you and is good for you- that's when cosimeals was created.
It is my passion to provide top quality food that will feed your body & immune system.

Cosimeals are holistically designed to ensure you feel satisfied & your body is fed & fuelled. I am passionate about making sure you are filled but not bursting, and are satisfied till your next meal. 

 

By your purchase you will not only be supporting a local small business owner, but also you will know where your food is coming from, because you know me. 
Put cosimeals to the test & see your health & immunity boosted, by putting the right fuel into your body. Remember "you are what you eat", but that doesn't mean you have to deny yourself of the goodness of food.
Enjoy cosimeals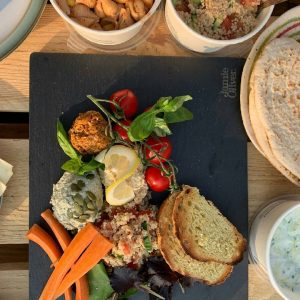 Follow me on social media to stay up to date
Get exclusive deals, offers and rewards